Later that year Sam meets Sondra Brody, a young New York women of Cuban and Yugoslav extraction. They are married three years later.
In 1955 Sam has his final split with Alice Neel. They maintain a friendship until her death in 1984.
In June of 1958, their son David is born in New York City. Over the next few years the family lives variously in New York, Los Angeles and San Francisco. They ultimately settle in Los Angeles where they remain until 1977.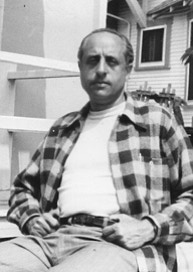 In 1963, Sam completes his last film, The Roar of Many Waters, a documentary on the history of african-american slavery. It is produced by New Mexico artist John Koenig who, concerned that it has the potential to incite civil disorder, refuses to distribute the final film. It is now presumed lost.
Throughout the 1970's Sam and Sondra (an accomplished photographer in her own right) unsuccessfully attempt to raise money for various projects. These include a documentary on Francisco Goya's etchings of the Napoleonic occupation of Spain, and another on the plight of the aged in Venice, CA. He continues to take photographs, remains active politically, and works as a B&W photofinisher until his retirement.
In 1977, Sam and his family live for a year in Paris, his first time back in France since 1930. After returning for two more years to Los Angeles, he and Sondra settle on the east coast, living in New York City and Connecticut.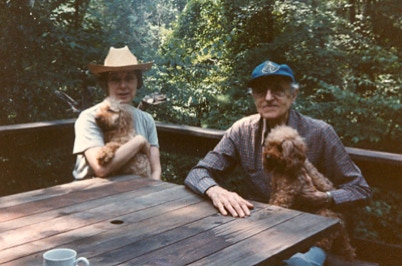 During this period, interest in depression era left-wing filmmaking enjoys a resurgence. Sam is interviewed several times by various scholars and historians. A number of his articles from the 1930's are reprinted.
Sam dies in a fall at the family home in Old Saybrook, CT. on September 9, 1987. His obituary in the New York Times describes him as a "Maker of Films On Labor and Social Justice".
On May 14, 2014. Sam's oldest chid, Elmer Julian Brody dies in Thailand at the age of 83.